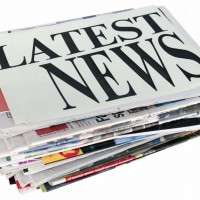 Chattanooga City Council agenda error has pushed back a vote whether to hire MSi Workforce Solutions, a temporary staffing provider.
However, that didn't stop council members from talking about the personal bankruptcy troubles of husband-and-wife principals J. Marty Lowe and Donna Christian Lowe, MSi's president and chief operating officer, respectively.
United States Bankruptcy Court of Eastern District of Tennessee records show the Lowes filed for bankruptcy in March 2014. A motion to dismiss the bankruptcy was filed two months ago, citing a failure to make plan payments. At the time, the account was $2,855 in arrears, according to the motion.
Two weeks ago, the council voted 7-2 to remove MSi from a $1.8 million dual staffing agreement that included longstanding short-term city workforce provider Outsource Staffing. Council members Anthony Byrd and Demetrus Coonrod asked the council to limit the blanket contract, while council members Carol Berz and Jerry Mitchell, the body's chairman, opposed the amendment.
On Tuesday, Councilman Chip Henderson said he had other council members had received an email from one of his constituents who "had raised several issues" concerning the finances of one of MSi's principals. The council conversation squarely focused on whether Chattanooga's Department of Purchasing applied the same vetting rules to MSi as it does to any other vendor.
Bonnie Woodward, the city's purchasing director, said the department focuses "specifically" on the legal entities that bid or submit proposals for city needs.
"So, a personal bankruptcy would not have been relevant to this item," Woodward said.
The city does request bankruptcy information from any business responding to temporary staffing proposal requests, but only concerning the business itself, she said.
Councilman Chip Henderson asked if discovery of a business owner's personal bankruptcy would change the purchasing department's decision to recommend a business for an agreement with the city.
"We can only assess what we have told the public of our criteria, and it is not a customary practice to drill down on beyond what we ask them for," Woodward said. "What we asked them for was information on the business. If the public was not aware that we would be drilling down to that level, then it's not reasonable."
Maura Sullivan, the city's chief operating officer, confirmed the staff would still make the recommendation to use MSi for temporary staffing services.
"I want to reiterate our documents are formulated and set forth by rules set up in the state purchasing code," Sullivan said. "Our documents are not much different than you'll see anywhere else in any other city across the state."
Sullivan said other Tennessee cities do not base purchasing recommendations on personal financial records, according to Woodward's research.
"While there have been many irrelevant and false statements made about MSi, our leadership and my family, I am confident that the City and all involved in the process, will make its final decision based on relevant and pertinent information," J. Marty Lowe said in an emailed statement.
The council will vote on the MSi agreement on Oct. 17.
The council intended to vote on it Tuesday night, but a clerical error stated it would take place the following week, Mitchell said. He said he wanted to stick with the public notice despite the error.
In other business, the council approved a special exceptions permit that would allow developer ECGT LLC to proceed with a 21-unit subdivision on the 3200 block of Hixson Pike, located in the midst of the "S curves."
Dr. Jeffery Gefter, a resident of nearby Old Towne subdivision, asked for consideration of a new traffic study, safety measures and a potential new left-turn lane. The proposed subdivision entrance would undo measures put in place after a series of fatal traffic accidents that occurred in the vicinity a decade ago, he said.
Planning and transportation officials said such measures could become part of the engineering plans before the project receives final permitting.
Also, the council made its second and final vote on new zoning rules that allow urban agricultural uses on properties of 5 acres or larger. Special permits may allow agricultural activities on smaller properties. In a 7-2 vote, council members Carol Berz and Vice Chairman Ken Smith opposed the rules.
The council also confirmed Mayor Andy Berke's appointment of Philip Hyman to serve as the chief of the Chattanooga Fire Department.