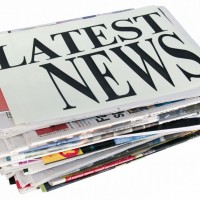 The local Amalgamated Transit Union has sued CARTA and its board chairman Steve Jett for the right to speak at CARTA board meetings.
The suit, filed in Federal Court by attorney Jimmy Rodgers, says the bus drivers want to address the full board over certain safety and workplace concerns.
However, it says the union was told it is an employee group and cannot address the board as other members of the public can.
Chairman Jett offered to meet privately with the bus drivers, but the group said it wants to speak to the whole board.
At recent meetings, bus drivers have been carrying signs protesting the policy that does not allow them to speak. At one meeting, they had duct tape over their mouths.
The eight-page suit asks the court to declare that the CARTA board policy is unconstitutional under the First and 14th Amendments to the Constitution.
Click here to read the suit.