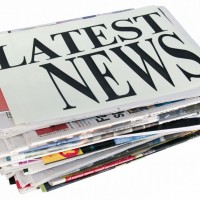 CHATTANOOGA, Tenn. — A former UTC football star says he will not attend one of the biggest moments of his career.
Terrell Owens – one of the best UTC football players of all time and selected to join the Pro Football Hall of Fame – has publicly declined to attend the induction ceremony.
Owens will be inducted on August 4th in Canton, Ohio, but he won't be in attendance.
Owens made the announcement on his Twitter page Thursday.
In the message, he thanks his family, friends, and fans for all of the support throughout his entire career, and that he is humbled by the Hall of Fame honor.
He goes on to say:
"After visiting Canton earlier this year, I came to the realization that I wish to celebrate what will be one of the most memorable days of my life, elsewhere."
He says he will announce where and when he will celebrate his induction at a later date.
The Pro Football Hall of Fame called Owens' decision disappointing and unprecedented.
Owens played football and basketball at UTC.
He's in the school's athletics hall of fame.
He was then drafted in 1996, where he became one of the top-pass catchers in the NFL.
Owens was a finalist for the Hall of Fame in 2016 and 2017 before being selected this year.
Depend on us to keep you posted as we learn more.