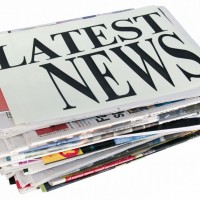 Undeterred by the standing-room-only crowds who turned out last year to oppose its proposal to build a 38,000-square-foot supermarket directly across Taft Highway from Signal's longtime hometown grocery, a North Carolina-based corporation has resubmitted its rezoning request.
This time around, however, the Keith Corp.
(TKC) isn't asking that the entire 8.25 acres of low density residential property it bought last year be rezoned highway commercial.
Instead, the firm suggests only 3.66 acres alongside Taft Highway, where TKC hopes to locate the proposed new grocery store and its parking lot, be made commercial,.
The remaining 4.59 acres, located behind the grocery, would be left undeveloped "in perpetuity," according to TKC's resubmitted proposal.
That change would do nothing to help potential competitor Pruett's Market, which recently renovated and remodeled its aging store to include an upscale deli and salad bar with offerings ranging from pizza to gelato.
But it could soothe some of the worries expressed last year by residents concerned about the effects on the community of making 8.35 acres of low density residential property – bordered on three sides by other low density residential properties – eligible for highway commercial development.
As part of its campaign aimed at changing opinions, TKC pulled out all the stops in unveiling its latest proposal – viewable at 
https://www.shoppesatsignalmountain.com/
– 
to Signal officials and residents.
As described, TKC's commercial development would mesh four sizable properties, all of which the corporation already owns, into a single retail center stretching across Taft Highway .

 
The four properties include:
Signal

 Plaza

 – home to a variety of businesses, including Pruett's Market.
Signal Crossing – a small strip mall across the highway from Signal Plaza
3.66 acres fronting on Taft Highway , where a new grocery store, as yet unidentified, would be located
4.59 acres of woodland behind that grocery store, which the corporation proposed leaving undeveloped "in perpetuity"
"We are proposing (subject to Department of Transportation input and approval) that we align the main entrance to Signal Plaza . . . with Brockton Drive – which we propose as the main entrance to the new grocery store," according to TKC spokesman and former Signal Mountain resident Knox Campbell.
"Based on (traffic studies) . . . this may support a traffic signal or pedestrian-activated protected crosswalk," he said in a letter to Jennifer Williams of the Southeast Tennessee Development District.
"Ultimately, these proposed and potential modifications should slow traffic, increase walkability and pedestrian connectivity, and improve safety by reducing the number of curb cuts (through) which motor vehicles enter Taft Highway."
The proposed development would be one-story, with buildings "that reflect a sensitivity to the surrounding residential areas through the use of materials inherent to a mountain community such as stone, sliding sloped metal roofs/canopies, stained wood framing." Mr. Campbell said.
"One architect described this as 'Rustic Sophistication and Elegant,'" he reported.
However, he added, "the design of the grocery story and renovated space are secondary to the backdrop of wooded areas that will remain the focus and separation of the business center and residential areas."
TKC, which interpreted last year's failed rezoning attempt as a breakdown in communications rather than an indication of design flaws, has waged a non-stop effort to get the project back on track since withdrawing its original rezoning request last October.
"(W)e have engaged an architect, engineer, traffic consultant, wetland consultant, pollster, finance consultant and public relations professional," Mr. Campbell told Ms. Williams. "We have gone to great lengths to solicit public input through surveys, mailers and website. Our goal through these actions is to alleviate any ambiguity or concern over our intended development."
Mr. Campbell – who specializes in the acquisition, development and leasing of retail properties for TKC – said the corporation "always intended to incorporate this parcel into Signal Crossing (one of the two buildings will remain) and Signal Plaza ."
"We admittedly did not communicate this well during our initial dialogue with the planning commission and the community," he acknowledged.