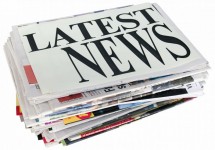 September 16, 2014
|
Blog
|
No Comments
...Read more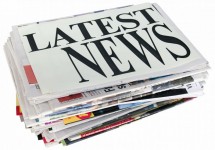 September 16, 2014
|
Blog
|
No Comments
The community is invited to a ceremony on Friday at 1 p.m. at the Hamilton County/Chattanooga Courts Building, 600 Market St., to proclaim October as Domestic Violence Awareness Month. In the ...Read more
YouTube Hires Industry Guru Lyor Cohen As Their Global Head Of Music

YouTube has hired 30-year music industry executive Lyor Cohen as its global head of music in an effort to shore up its relationships with record companies and artists. After first helping to develop Def Jam from the label's infancy as its eventual president, he left to run Warner Music Group before starting his own label, […]

The Weeknd unleashes music video for fresh single 'Starboy', featuring Daft Punk

Canadian artist The Weeknd (real name Abel Tesfaye) has released the music video to accompany his new single "Starboy", featuring French electronic music duo Daft Punk. The singer/songwriter has also earmarked November 25 as the drop date for his next album -- also titled "Starboy" -- which is the follow-up to his acclaimed second studio album, […]

Hailee Steinfeld unleashes music video for new song: 'Starving'

US singer and actress Hailee Steinfeld has unveiled her latest music video, for her new song "Starving," with the clip expected to become even more popular than her previous hit "Love Myself" (via The Hollywood Reporter).
Power 10 List
1) Permission - Ro James
2) Lake By The Ocean - Maxwell
3)Sunshine - Eric Benet Crush - Yuna ft. Usher
4) Crush - Yuna ft. Usher
5) Angel - Lalah Hathaway
6) Waiting on You- Tyrese
7) So I Can Have You Back- Joe
8) Let Me Know- After 7
9) Cant Wait- Jill Scott
10) 1990X- Maxwell
Power Poll
Loading
Do you like our new website?
Thank you for voting.
You have already voted on this poll !
Please select an option !