THE SATURDAY MORNING GROOVE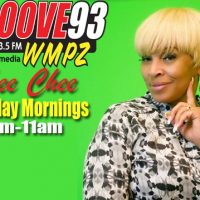 Chee Chee Brown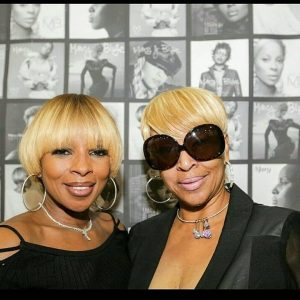 A native of Chattanooga, Chee Chee knew that she wanted to have a decent job in a field she knows she is passionate about and loves. She was born and raised in Spencer J. McCallie Homes, known as "Alton Park Projects", a place that she has great memories of and always says she will move back to!Most kids grew up in the project without both parents in the household but both of her parents still live together and Chee Chee is thankful and grateful to God she has both of her parents.Chee Chee loves music, roller skating and dancing.  When she was small she would go in her twin brother's bedroom, sit on their bed and listen to all the different types of music they had.  When they would leave the house to go out she would play their stereo system and dance!  She knew that one day she would wind up at a radio station; she just didn't know which one.Chee Chee is the Mother of 3 Kids and 7 grandkids. She loves her family dearly and believes strongly in the importance of the family. She attended Howard High School (the school she loves!), worked at Memorial Hospital, and attended Chattanooga State Community College. She then went on to Olan Mills, WDEF-TV 12, and WFLI/TV before joining her second family at Brewer Media Group.Chee Chee started at Brewer Media in 1991 and has since worked in several positions.  She is currently an Account Executive and Co-Host of Donut & Friends Show on Saturdays. Chee Chee says, "Being on the radio doesn't seem like work, it feels like hanging out with friends, sitting on a stage while knowing tons of people are in the audience. I Love What I do!  I'm very passionate about what I do; I'm thankful and grateful to all mighty God for where He has brought me from, and I love helping others, even if it's just a kind word! Give God all the praises!"

 
 Jay "The Champ" Bell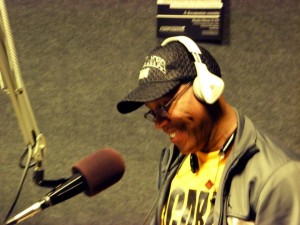 Jay "The Champ" Bell is an active member of Hamlet Chapel C.M.E. Church where he serve as a Trustee and Exhorter. He also speaks at different churches; community centers and schools to encourage youth to do the right thing and stay on the right pat as well as speaking to and counseling at risk youth.
The Champ began boxing in 1976 and fought over 22 years. The Champ has a record of 101 fights, lost 9 and knockout 78 in his amateur career. Jay Bell turned professional in 1984 after the Olympic trials. In his professional career, Jay Bell won 25 fights, knocked out 23, lost 2, and had 1 draw. At one time, he was ranked 7th in the world.
Jay Bell won 24 amateur championship titles; won the Southern Golden Gloves Championship in 1983 & 1984; made it to the Semi finals in the Nationals in 1983; made it to the Quarter Finals in 1984; made it to the semi finals of the Olympic trials in 1984; won the 1991 SEBC Jr. Middle Weight title; Fought on the USA boxing team with Holderfield; Mark Breland; Briggs and Tyson and was a Jefferson Award winner.
Jay Bell fought for the World Championship in 1993 and lost.
Jay "The Champ" Bell was inducted into the Hall of Fame on 2004.